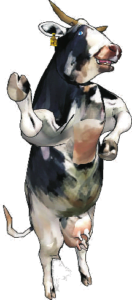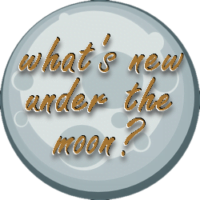 Hey there!
I'm Cow, the official mascot of Moon Jumper Press, and I wanted to tell you about the very latest and greatest stuff going on around here.
---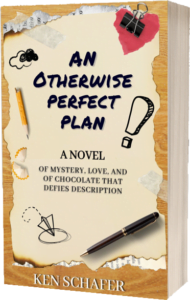 The big news is the release of our first Young Adult Novel, An Otherwise Perfect Plan:  A Novel of Mystery, Love, and of Chocolate that Defies Description, now available most everywhere books are sold, but if you buy through us, we are affiliates with the resellers and get just a little more for each sale.
A FIERCELY INTELLIGENT, INTROSPECTIVE, AND LAUGH-OUT-LOUD COMING OF AGE STORY
TARA LEWIS, Former Director, Global Marketing, Disney Worldwide Publishing
THIS BOOK IS ONE OF THE GREATEST TO HAVE CROSSED MY DESK.  TRULY AMAZING!
Sandi Hansen, Seven-Year Veteran Professional Book Reviewer
CLICK HERE TO LEARN MORE AND READ THE FIRST SEVERAL CHAPTERS FOR FREE!
SAN DIEGO Book Signing with Ken Schafer, the author of "An Otherwise Perfect Plan"