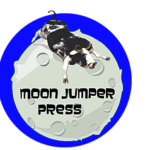 FOR IMMEDIATE RELEASE

Moon Jumper Press
Contact: Ken Schafer
Email: publisher@moonjumperpress.com
Website: https://moonjumperpress.com
Writer for Paramount, Disney, and ABC pens witty coming-of-age YA Novel about a teen girl trying to find her place in the world.
SAN DIEGO, California, July 31, 2023 – From screen­writer and multi-award-winning author Ken Schafer, comes a fiercely intelli­gent, introspective, and laugh-out-loud funny young adult novel of self-discovery, available everywhere books are sold. And for a limited time, the Kindle Edition (playable on all computers, iPads, and Android phones using free Kindle App) will be discounted 50% for a special $2.99 book launch price.
"

Ken Schafer has written a MUST-READ for anyone who's seeking a heartwarming and humorous tale of self-discovery.

Get ready to be swept away by Gwen's unique voice and her extraordinary journey.

"




Suzie Housley, Midwest Book Review

★ ★ ★ ★ ★ Must Read


"

Razor-sharp, equal-parts poignant, funny and perfect

"

Lianna Albrizio, Reedsy Discovery




"

A Charming, Inventive YA Novel About Discovering Who You Really Are.

"

KIRKUS REVIEWS (Verdict: GET IT)
An Otherwise Perfect Plan is a contemporary coming-of-age story narrated by a quirky teenage girl who infuses it with sarcasm, hyperbole, and wild flights of fancy—including a paleolithic "Shark Tank" with the planners of Stone­henge—all as she tries to make sense of her life with a single mom working two soul-crushing jobs, dysfunctional high school teachers, and her unruly emotions with a mind of their own.
Life hasn't been easy for Gwen Pendergrass as a free-lunch student living with her mom in a one-bedroom apartment whose tiny, Marquis de Sade-inspired kitchen seems intent on inflicting grave bodily harm. The only thing making life palatable is her neighbor Peter, a loner like herself who goes to the same high school, and who shares her love of books, banter, and endless reflection on the absurd­ities of the universe.
When Gwen's mom receives a once-in-a-lifetime oppor­tunity that would get her life back on the track she'd been on prior to Gwen's unplanned birth, Gwen is beyond ecstatic… up until her mom says she has to reject the offer, because they can't afford to take advantage of it.
Gwen cannot, will not let this happen, no matter the cost, so she intercepts the rejection letter her mom was mailing, then ropes Peter into a Hail Mary of a scheme to find her father, undeterred by knowing utterly nothing about him, not even his name! The only thing she has to go on is a strip of photographs of him and her mom, taken in a photo booth somewhere in Las Vegas the weekend of her conception.
And while she receives surprising help from unexpected allies, before she knows it, her white lies, scheming, and emotional roller coaster start to make a mess of everything, and it quickly becomes a race to find her dad before her mom catches on, her head explodes, or it all spirals completely out of control.
The following form is for Press and Review Requests and following it are Media Kits for all our current titles.
CLICK THE APPROPRIATE IMAGE BELOW to view or download the media kit(s) for the associated book
An Otherwise Perfect Plan – Media Kit